Portfolio
Project: School Teacher Video Sharing & Collaboration Web Site
Services: Web site and AWS software development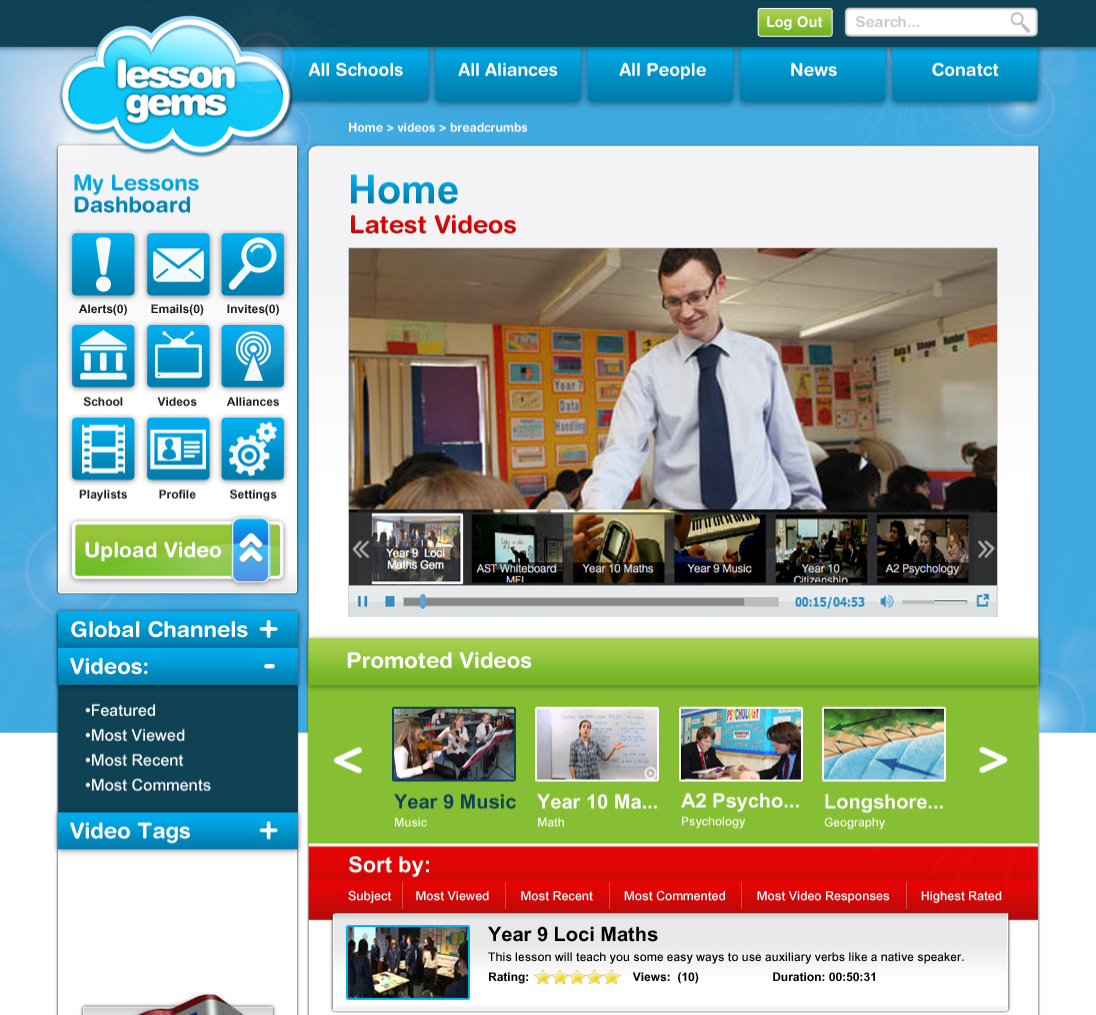 Description
Working from the graphic designers artwork and client brief IBEX built and maintained this entire web site. Designed primarily for school and college teachers, we provided:
Share self recorded and YouTube videos of lessons with each other.

Share videos with students.

Video event tagging, commenting and liking functionality.

Video upload, transcoding and storage on Amazon Web Services backend.

Collaborative project manager.

User messaging.

User, group and institution level security and sharing provision.

Mobile phone video record and upload app development.