Portfolio
Project: Automated Drinks Robot
Services: Hardware and software development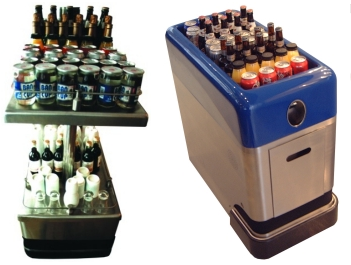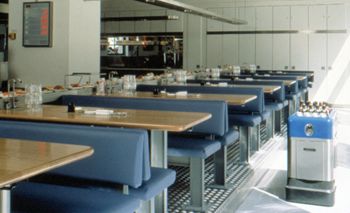 Description
The Yo! Sushi Automated Drinks Robot features at many larger Yo! Sushi restaurants, providing the ultimate interactive customer attraction. IBEX designed the complete robot control system.
Specifications
Fully automatic, self contained, buried wire guided robot
Ultrasonic non-contact scanning obstacle detector system, developed specifically for the robot. Computerised operation allows robot to learn its surroundings at each venue.
Customisable, high quality audio system providing pre-set message playback from various triggers. The robots talk to customers, inviting them to take drinks and telling them to get out of the way when they block the robots path. A built in clock switches the robot to post watershed night mode in the evenings, where a much more fruitful vocabulary can be heard when people get in the robots way!
Engineer setup and analysis via serial port and custom PC software