Portfolio
Project: Wireless Voice Messaging System
Services: Hardware and software development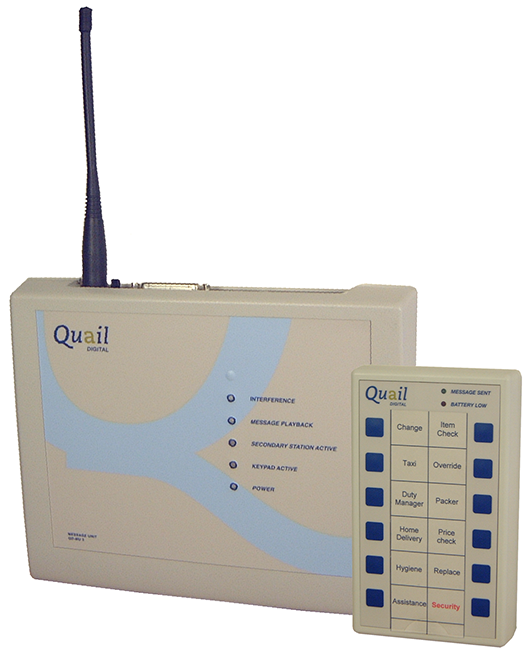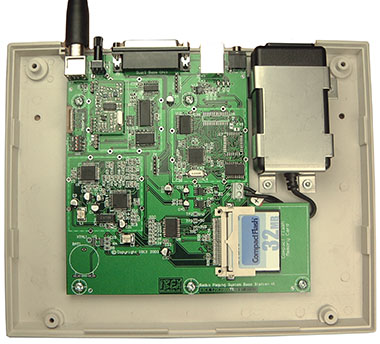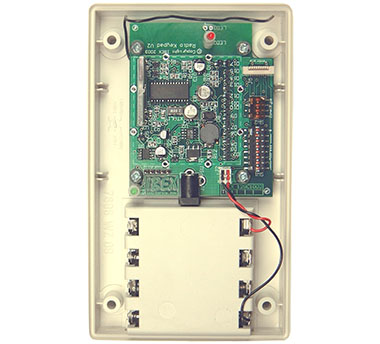 Description
The Quail Digital headset system is used in retail outlets to allow staff to communicate as a team. An existing PC based checkout headset paging system was expensive to manufacture and install, so Quail chose IBEX to design a new embedded technology radio messaging system that would be much more cost effective to mass produce.
The 'checkout keypad unit' is mounted at every till point in a store. When a button is pressed the unit transmits a digital radio message which identifies the keypad that is transmitting and which button is pressed. The unit is mains or battery powered, alleviating the need for stores to install expensive additional mains power outlets at each till point.
A random back off and retry process is used to avoid radio collisions from simultaneous keypad key presses resulting in lost messages.
A keypad base station receives the radio messages and then plays a sequence of audio messages. The audio messages selected relate to the individual keypad and the button that was pressed. An I2S digital audio output provides the interface into the Quail headset base station.
Specifications
Design all system electronics to meet client specifications
Design surface mount PCBs (printed circuit boards) for high volume manufacture
Develop reliable long range radio communications protocol using low cost radio modules.
Build and test prototypes
Design all system software
Provide full technical and user manuals