Portfolio
Project: School Classroom Observation System
Services: Hardware and software development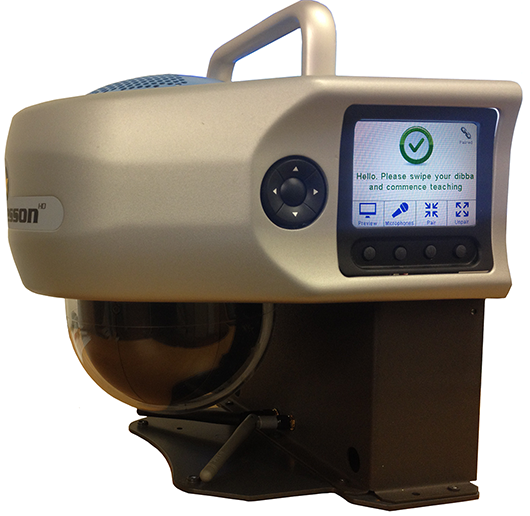 Description
Continuous teacher training and improvement is a key requirement in schools today and this system allows teachers to record their own lessons and have lessons observed live by their peers, without affecting the pupils in the classroom. IBEX designed all of the system electronics, embedded software, PC software and server software.
Specifications
A portable PTZ (Pan Tilt & Zoom) high definition camera unit with WiFi connection to server, radio microphone receiver and high sensitivity room microphone.
Built in screen proving user interface for configuration and live video preview when setting up to self record.
RFID reader to detect teacher swiping their RFID card and authorising camera recording.
Server side software to receive, store and replay streamed video and audio feeds for many cameras throughout a school. Synchronisation of recordings where two cameras operated in paired mode and used to film pupils and teachers from different angles in the classroom.
Windows PC app development providing a huge range of functionality. Teachers can view live camera feeds when observing and control the cameras, watch previously recorded lessons, share recordings within the school, tag events during lessons, view other teachers tagged events, generate reports and statistics for heads of departments.
Hand held event tag unit, allowing teachers to tag positive and negative teaching and pupil moments during a lesson and quickly find them when the lesson is watched back later.