Portfolio
Project: Customer Call Button System
Services: Hardware and software development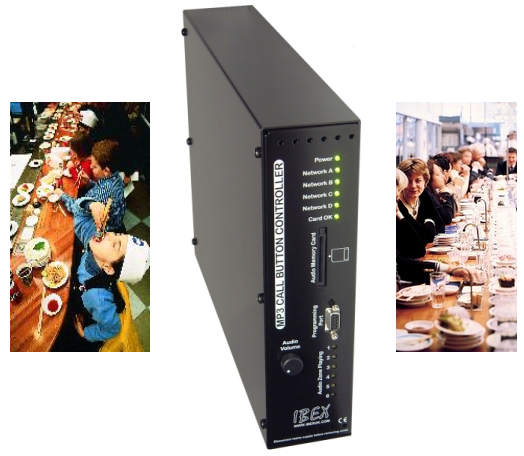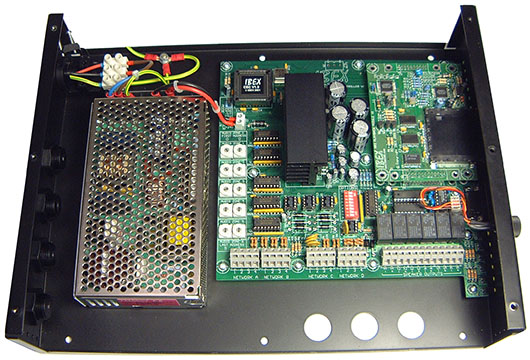 Description
Yo! Sushi restaurants feature bar and table seating arranged around a conveyor belt. Plates of sushi are transported on the belt around the restaurant, allowing customers to select dishes at will. At each seating position a help button is fitted, to allow customers to summon staff assistance. When pressed the button and an indicator above the customers head lights up. To attract the attention of staff the system also features several zones of audio speakers. When a button is pressed the system automatically plays a randomly selected audio message, through the speakers nearest the customer.
Should a customer be kept waiting the system automatically starts flashing their indicator and will play further audio messages at timed intervals. Should a customer become impatient, repeatedly pressing their button, the system will detect this and play a special audio message, telling the customer to calm down and wait their turn!
Specifications
Illuminated help buttons and overhead indicators at each customer seating position, connected to custom designed electronic network modules.
Multiple zones of audio speakers, allowing audio effects to be played back in the area nearest a customer.
Fully computerised for advanced operation capabilities.
High quality .mp3 audio files stored on a removable SmartMedia memory card, allowing Yo! to update restaurants effects by simply sending them a new card.
Fully networked system for ease of installation. A Cat5 network cable is simply run between each button and overhead indicator.
RS232 port for system programming and additional effect triggering capabilities.
Provide full installation and user documentation.