Large-scale video projection, for instance onto the front of large buildings, can be a nightmare to install due to the need to utilise multiple projectors to achieve the necessary high brightness levels required across very large surfaces. Lining up each projector, where perfection is critical to a perfect end result, can be an arduous and time-consuming task.
Our client came to us to assist in the development of a new really neat approach to the problem. They realised that if they could place tiny sensors at key locations across the surface being projected onto, they could manipulate the white and dark pixels of each projector and detect exactly which pixels were hitting individual sensors.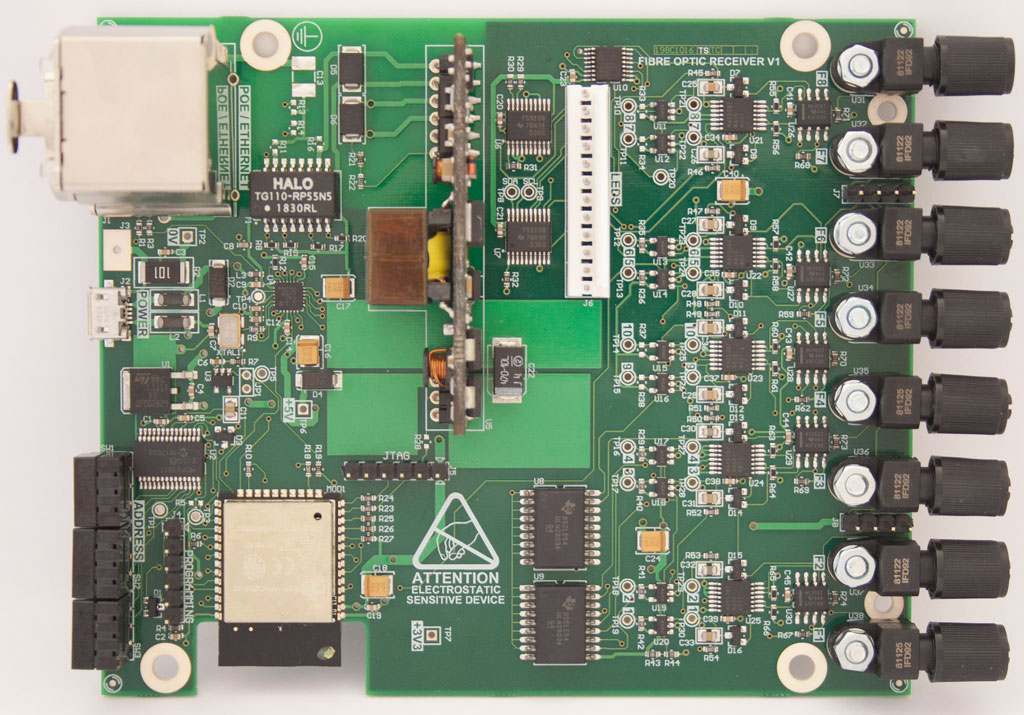 To facilitate this, they realised that simply using fibre optic cables would allow them to easily place individual fibres where they needed to sense, fed back to central fibre optic detect boxes.
IBEX developed the hardware and software of this novel system, incorporating automatic brightness level calibration of each fibre optic input and an Ethernet-based API the client's software to utilise to rapidly scan a large system of fibre optic sense points.
With power provided by PoE (Power over Ethernet) for simple install and an ESP32 microcontroller utilised that the client already had experience with, IBEX completed the development and provided full source code to allow the client to carry out updates in the future in-house should they desire.