A client we've worked with for many years is a renowned kinetic sculptor, creating incredible moving pieces often with lit elements to accentuate the beautiful effects.
After designing several bespoke control systems IBEX was asked to develop a standardised controller that could be used across a wide range of projects, with software customised for each individual piece.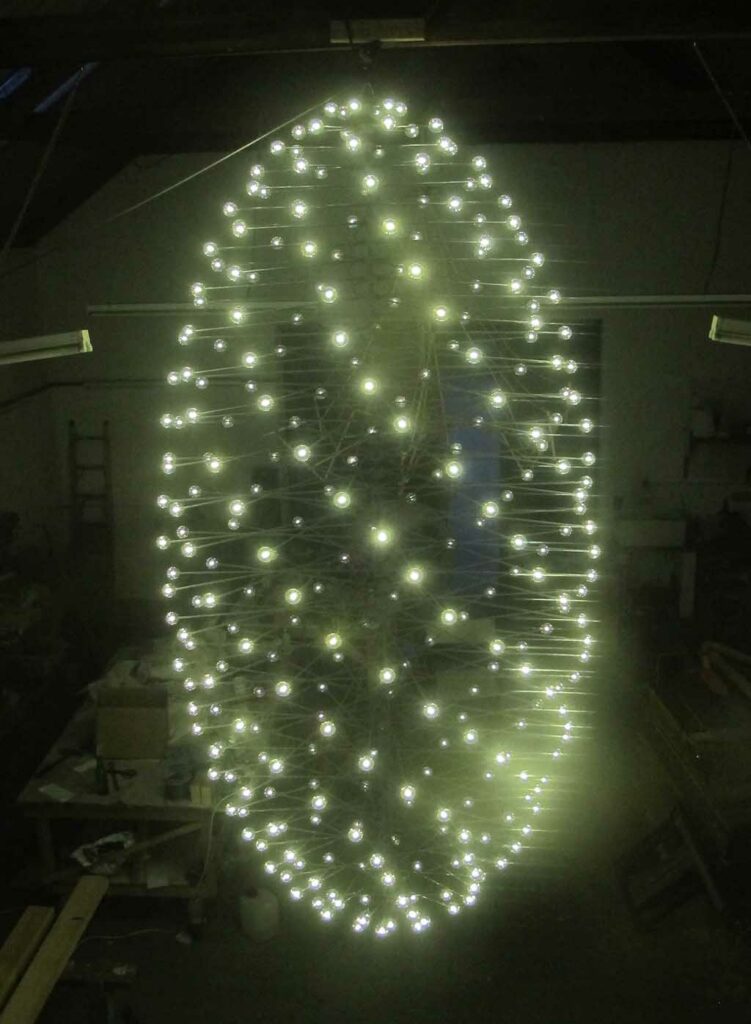 The client had used Arduino devices in the past and needed the ability to quickly customise the specific operation of pieces on-site when installing, so the controller was based around the very easy-to-use Arduino Uno CPU module.
We designed a PCB to plug onto the top of an Arduino Uno and give it motor control, PWM lighting control, Bluetooth remote control and other connectivity features. We then developed a complete software solution for the Arduino that is easily customisable to create specific programs of operation for every different sculpture install.