Download our free file analyser tool!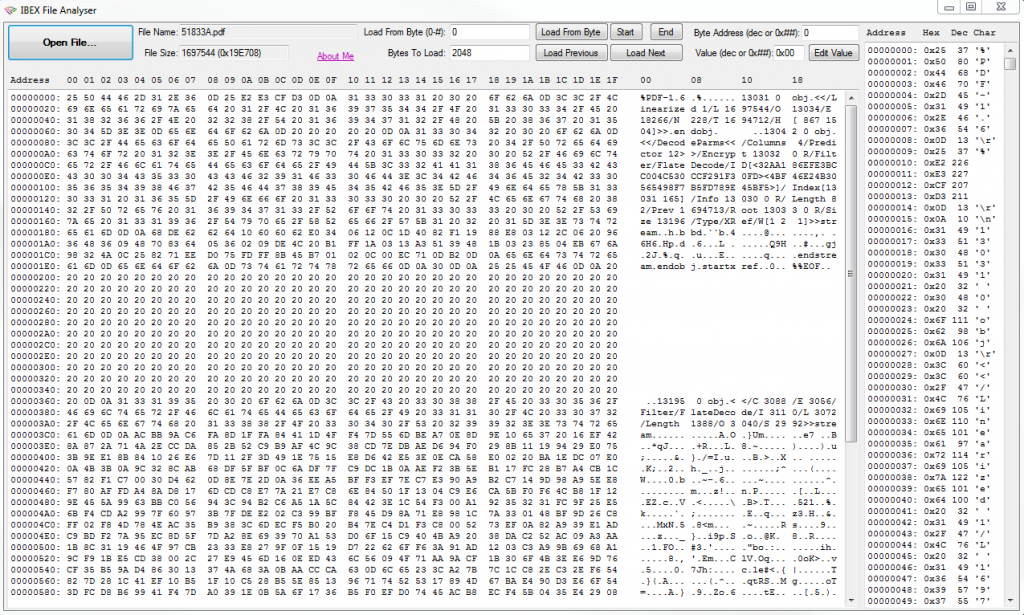 Nice and simple tool for anyone needing to inspect files or modify byte values within a file. This app allows you to inspect the contents of any file byte by byte, with each value displayed in hexadecimal and ASCII in a wide window, and hexadecimal, decimal and ASCII in a vertical window.
Individual byte values may also be changed.
Available for Windows only and provided under the free to use MIT licence. Please note that we do not provide support for this software.
Download The IBEX File Analyser
USEFUL?
We benefit hugely from resources on the web so we decided we should try and give back some of our knowledge and resources to the community by opening up many of our company's internal notes and libraries through mini sites like this. We hope you find the site helpful.